The Inaugural Sri Lanka Youth Chess Grand Prix 2020 - Under 14 Years
The Chess Federation of Sri Lanka is conducting the Sri Lanka 1st Youth Chess Grand Prix Tournament from 8th to 18th August 2020. The event will be played in a new format with 20 top selected players. The players will play two 9 round, round robin events in two groups and winner and the runner up of the two groups will play a knock out event with two games each to find the winners as the FIDE world cup.
The Group winners will receive Medals and Certificates and the Knock out winners will be awarded a Cash award of Rs. 55,000/- with the Trophies and Medals.
The list of players are here. All games will be live webcasted and the live games link will be given before starting the 1st round.
The players in the groups are here..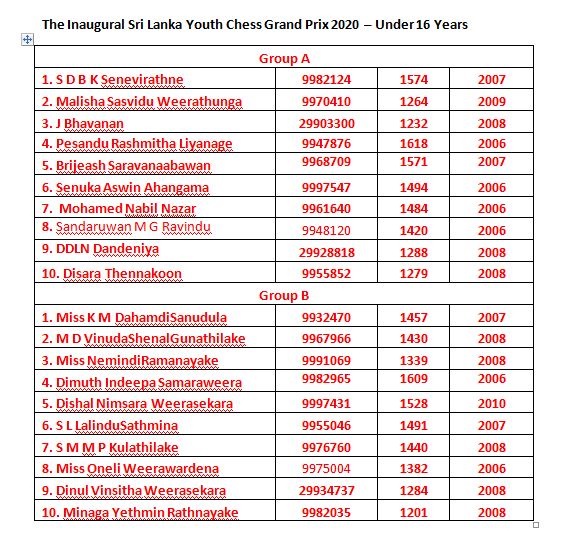 News from CFSL facebook page