Harshana Thilakaratne Becomes the International Master!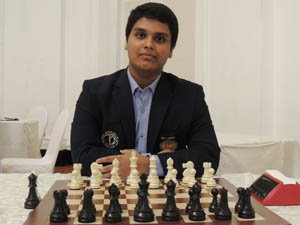 Harshana Thilakarathne was awarded the International Master Title by the World Chess Federation at their Council Meeting held in Early October 2020.
Harshana is the Sri Lanka's 2nd International Master after Romesh Weerawardena won the IM title in 2013 at the Asian Zonal Chess Championship in Sri Lanka.
Harshana is the first one to get the IM title winning 3 norms with the required rating of 2400. He has won many titles including Commonwealth Under 16 Championships and was chosen to play in the Online Inter Continental Youth Chess Cup 2020 representing Asian Youth Chess Team.
He also received the Presidential Sports Award 2018 for his performance in 2018.
CFSL Congratulates Harshana and wish him all strength snd courage to full fill the Sri Lanka's Chess Dream, The first Chess Grand Master of Sri Lanka!
Luxman Wijesuriya
President - CFSL
General Secretary - South Asian Chess Council
General Secretary - Commonwealth Chess Association
Vice President - Asian Chess Federation