German Ambassador donates chess equipment to the Sri Lankan Chess Federation to promote handicapped chess in Sri Lanka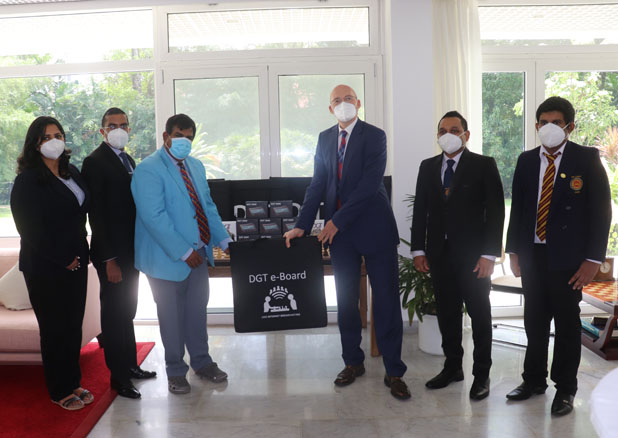 On 4 August 2021, German Ambassador Holger Seubert donated 8 electronic chess sets to the Sri Lanka Chess Federation (SLCF) at a handover ceremony in his residence. The donation from Germany aims to assist the promotion of chess within disadvantaged groups in Sri Lanka. The state of the art chess equipment from Germany, worth 1.5 million LKR, has been designed to cater for handicapped persons in particular.
During the handover ceremony, Ambassador Seubert declared that the donation is a result of an initiative started by the President of the Sri Lanka Chess Federation, Mr. Luxman Wijesuriya. Germany is delighted to be able to support this valuable and praiseworthy initiative. On a personal note, the Ambassador added that being an avid chess player himself, he is particularly impressed by SLCF's charitable work and its firm commitment to promote chess in Sri Lanka.
In his words of thanks, the President of the Chess Federation pointed out that it's a great support being a Chess player himself, his Excellency, the ambassador and the Federal Republic of Germany has given to the Chess Federation for our project. Chess in Sri Lanka has spread around the country and the thinking of Chess Federation is to spread the game among different communities. While thanking them once again I wish to invite everyone to join us to develop the Nation using Chess as an educational tool!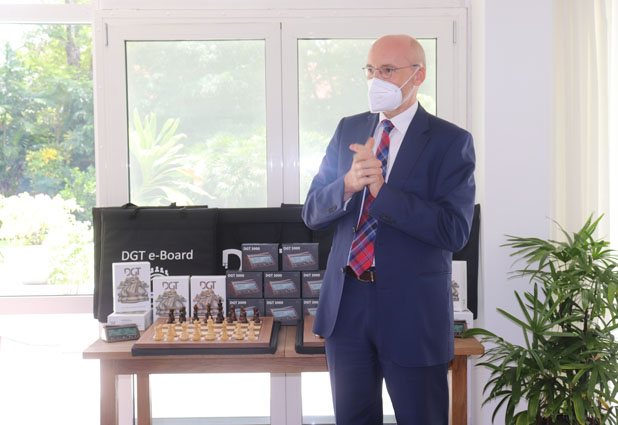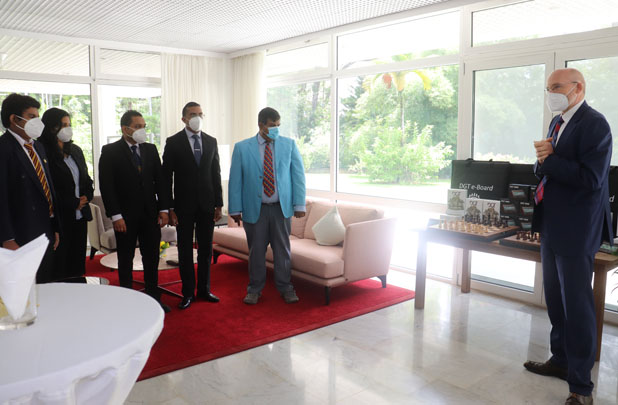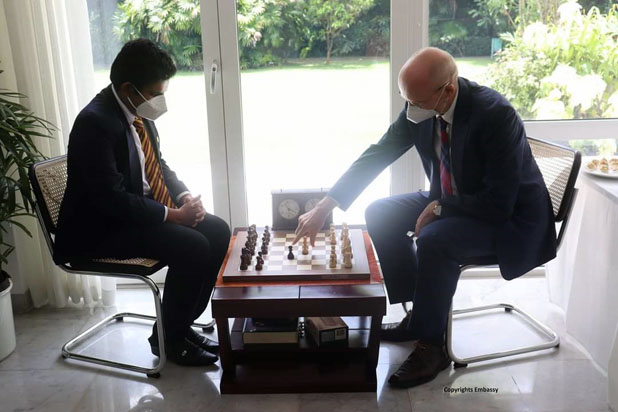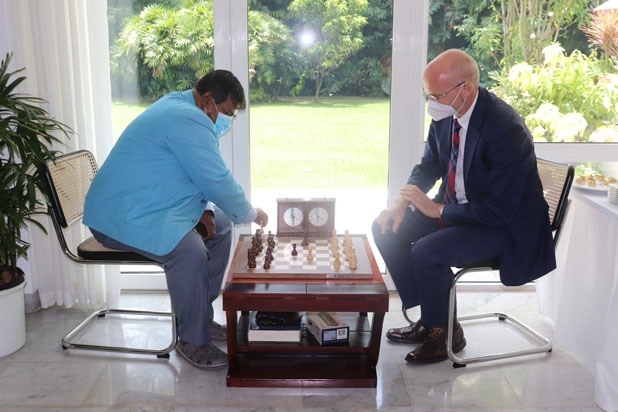 News from Press Office, German Embassy, Sri Lanka